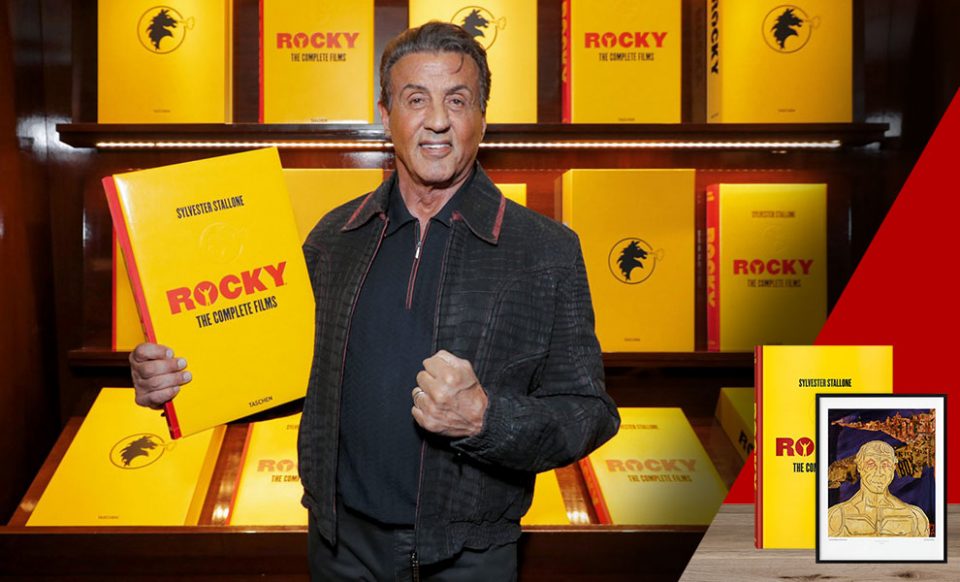 This magnificent work in collector's edition of the Taschen house, signed by Sylvester Stallone himself, was designed in collaboration with the MGM (Metro-Goldwyn-Mayer American company present in the cinema and television sector). It traces the woven history of Rocky bravery and glory, all the way back to Creed. From the moment Sylvester Stallone unleashed his ardent character in 1976, the stocky boxer, will take his place in history as a symbol of tenacity and become an icon of cinematic success. The film Rocky was to be a resounding success, making Sylvester Stallone a world star with the triple hats of actor, writer and director.
The book consists of images taken by famous sports photographer Neil Leifer, as well as a foreword by Stallone and interviews he gave throughout his career. In short, the book traces the evolution of the hero and shows the tenacity, spirit and passion that characterize Rocky, behind the scenes and on screen.
It is accompanied by the print of Finding Rocky (1975) signed by Sylvester Stallone, a painting he made before writing the screenplay. Also in addition, a facsimile of 36 pages of the handwritten notes taken by Sylvester Stallone for Rocky (around 1975), with details on the dialogues, the scenes, his ideas for the film.