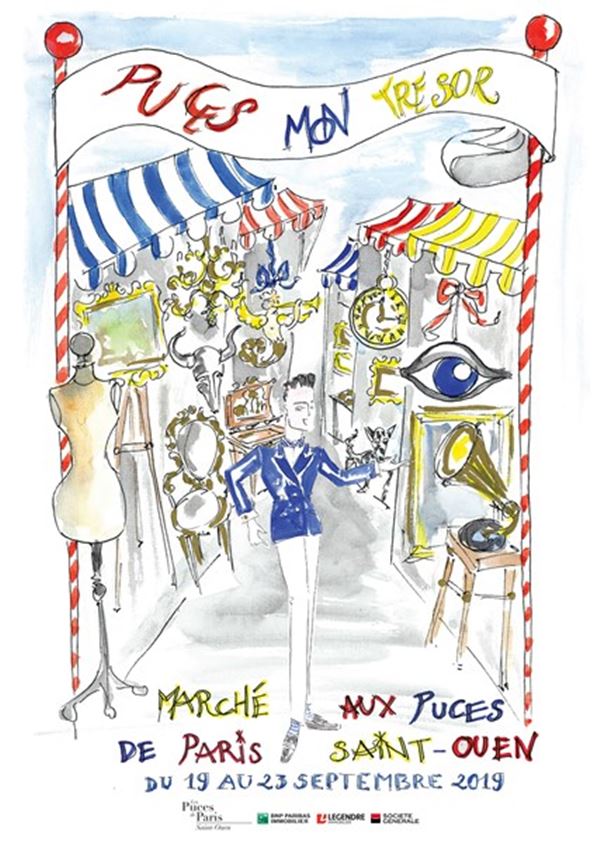 It is that time of the year again!
The biggest antique market of the world, the "Marché Aux Puces" is back with a very special event on this Thursday 19th September evening! From 7pm to 11pm come join the festivities throughout the five markets that form the "Marché Aux Puces" and strike a pose in front of fabulous and quirky photobooths imagined by French interior designer Vincent Daré.
This is an amazing opportunity to find hidden gems among the 350 antiques merchants available, but also sample delicious food and enjoy live shows.
The festivities will be spread on the entire weekend until Monday 23rd September 2019. Please note that the event on Thursday 19th September 2019 is by invitation only. Kindly stop by the "Librairie des Arts" at the Royal Monceau to collect yours.
Thursday 19th of September 2019: Late opening by invitation only – from 7pm to 11pm
From Saturday 21st to Monday 23rd of September 2019: Open to public 9:30am-1pm / 2pm -6pm