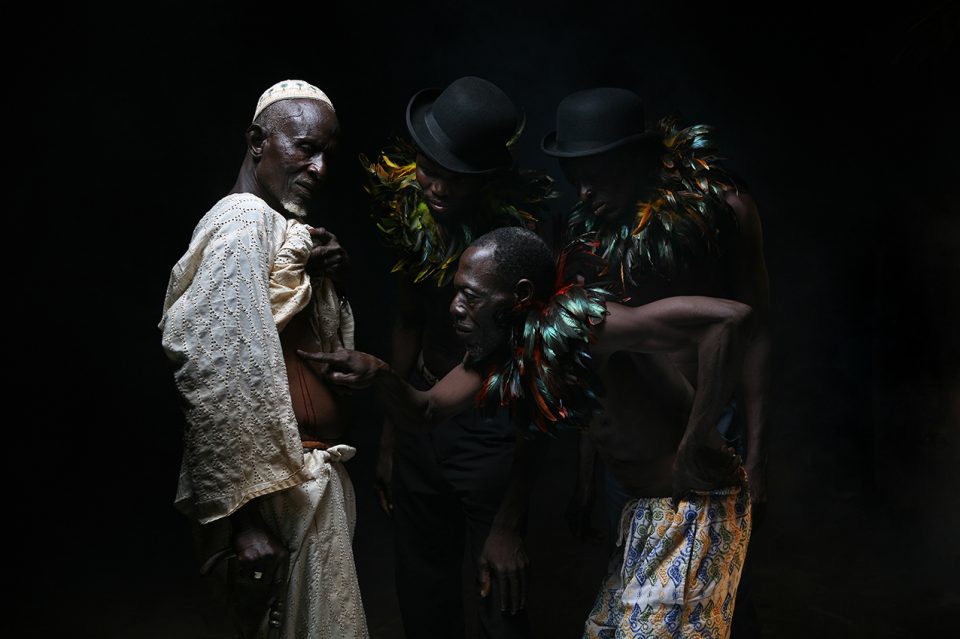 Who is Wahib Chehata ? A self-taught painter, an hyperactive photographer ? Prolific for sure. This Franco-Tunisian artist created for 30 years a singular pictorial work with a great symbolic meaning. His work, too rarely presented in France, is striking at first glance. References are numerous in his photos which could be mistaken for paintings at first sight. Reference to Caravaggio, reference to the Renaissance period which he fell in love with during a visit to the Musée d'Orsay. The forms in his photographs question the mythologies that have crossed times and cultures. Wahib Chehata's work is a bridge between past and present, it reflects the tragedies of our century. Some photos are so magnetic that they engage us into their chaotic movement, making us feel the experience of our time. In some photos, the artist works the detail centimeter by centimeter, recalling the perpetual waves of information, the flow of networks, the voices of our worlds that twist the myths into a whirlwind of meaning.
What better than a book to pass on this incredible creative energy. Wahib Chehata returns to Paris to present his latest artistic project, UT PICTURA, on the occasion of an exceptional exhibition at the end of October with his first monograph edited with the support of Hemera Editions in limited copies.
With texts of the critic Clément Thibault, the book is a piece by itself. Page after page, we discover the vertiginous work of Wahib Chehata organize in series. The photographs are spectacular, often impressive, with a strong frontality, a sense of composition and colors that catch the eye. We have to witness them to truly experience their performative dimension.
Thus, the Art team of Le Royal Monceau – Raffles Paris invites you to the opening of the exhibition which will also be the launch of the book Ut Pictura, taking place on the 29th of October at 7pm in Station Galerie, 13 rue du Pont-aux-Choux in the 3d district of Paris. It will be the occasion to meet the artist in this unique gallery and why not get a copy of the book edited in only 300 copies.
Galerie Station
13-15 rue du Pont-aux-Choux 75003 Paris
Reservation only at artprogram.paris@raffles.com