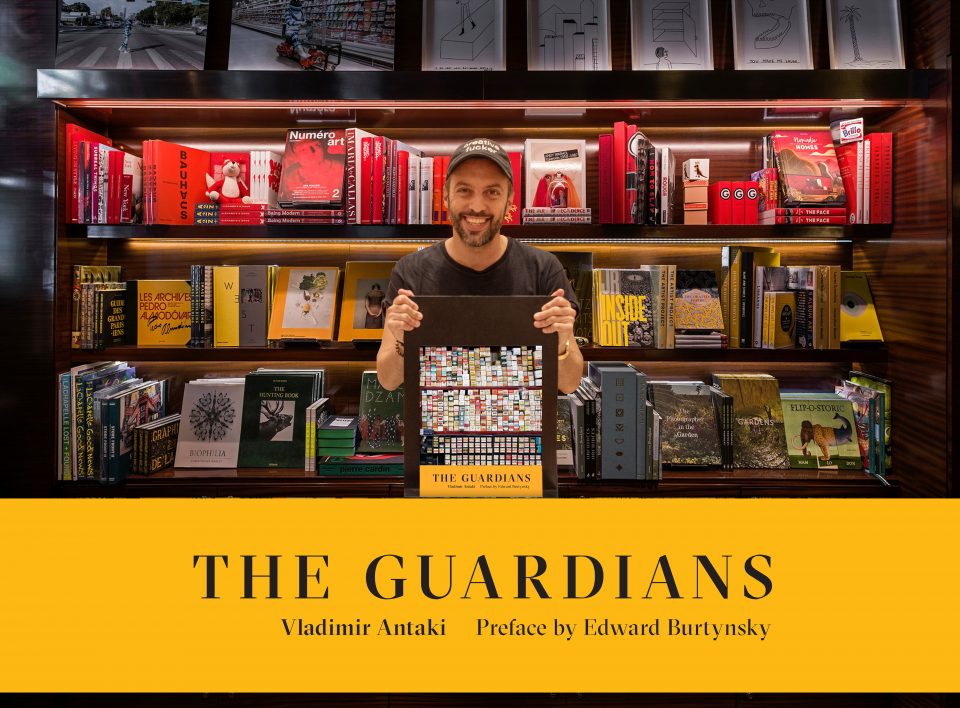 On the occasion of Paris Photo which takes place on November the 7th to 10th, the Art Book Store of Le Royal Monceau – Raffles Paris invite the photographer Vladimir Antaki for a book signing of his book The Guardians.
Inspired by travel and cinema, Vladimir Antaki continued his training in history of art and cinema in Montreal where he discovered a thriving artistic scene. While wandering through the streets of the city, his photographic eye formed, and he quickly specialized in portraiture.
Vladimir loves to meet people and photography allows him to listen to stories and share, thus, the bridges between worlds, countries and people.
For his famous Guardians series, Vladimir Antaki has traveled across Europe, North America, Eastern Europe and the Middle East to meet the last shopkeepers who represent for Vladimir, the flame still vibrant of a hidden urban world. These Guardians as he calls them, have a relationship to very intimate objects highlighted by the frontal shot adopted by Vladimir, allowing our eyes to walk among these objects. Thus the spectator meets the eyes of the guardians but also his inner life and the universe of an era that is disappearing. More and more shopkeepers are forced to put the key under the door. Then a question arises, what becomes of these hidden treasures? Through the portraits of the guardians, Vladimir Antaki points out the changes of our time that shape our way of life, of encounters but also of transmission.
During the signing event organized on November 8th between 6pm to 8pm at the Art Book Store Vladimir Antaki will be the speaker of these Guardians. Behind each photo, a story of which he will share anecdotes, to better account of these urban mythologies.
His book "The Guardians" will also be on sale as well as a selection of this magnificent photographs.
Vladimir Antaki is currently exhibited at the Arab World Institute as part of the Biennale of Photographers of the Contemporary Arab World and will also be present at the Paris Photo Exhibition.