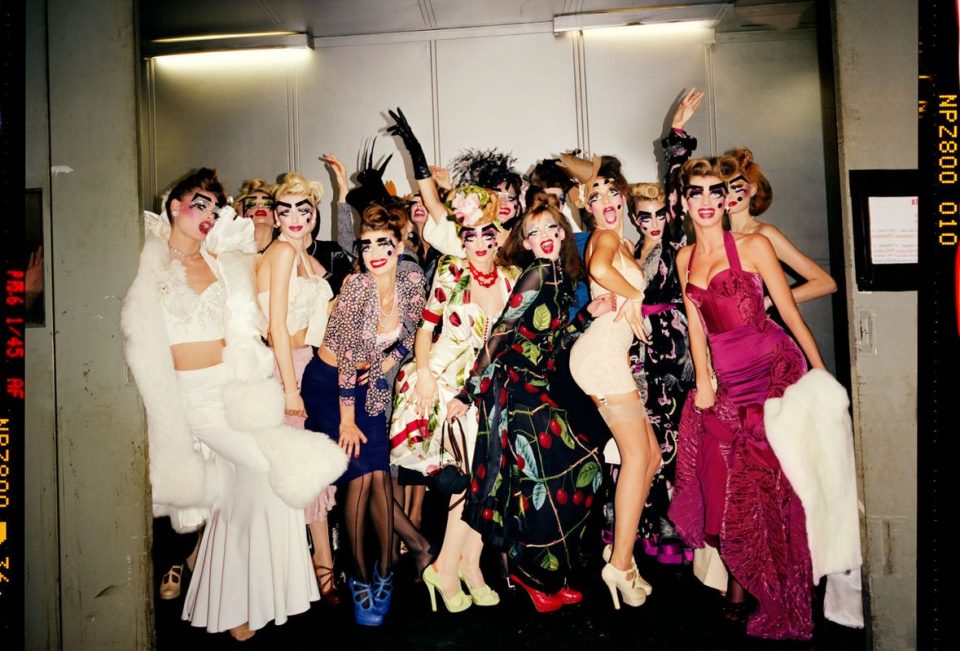 In November 1999 John Galliano took the lead of Dior becoming the artistic director of all the women's line. With a very sharp communication, a choice of iconic models and a rethinking of the archives, Galliano projects Dior to the rank of the most "hype" brand in the world.
Years after years, Galliano's fashion shows became stories each time more extravagant and wild to a point that every collection is today still remembered.
From the "Tramps" collection to the "Egypt" collection, Galliano claims "the right to fashion for all". For his spring-summer 2006 collection, where he choose dwarves, giants, big and thin, young old, beautiful ugly models to walk the runaway, he wrote a manifesto and inscribed on each chair of the parade "everyone is beautiful".
The sulfurous Galliano truly reinvented Dior who kept from these 15 years of madness collaboration, an energy and an eternal aura.