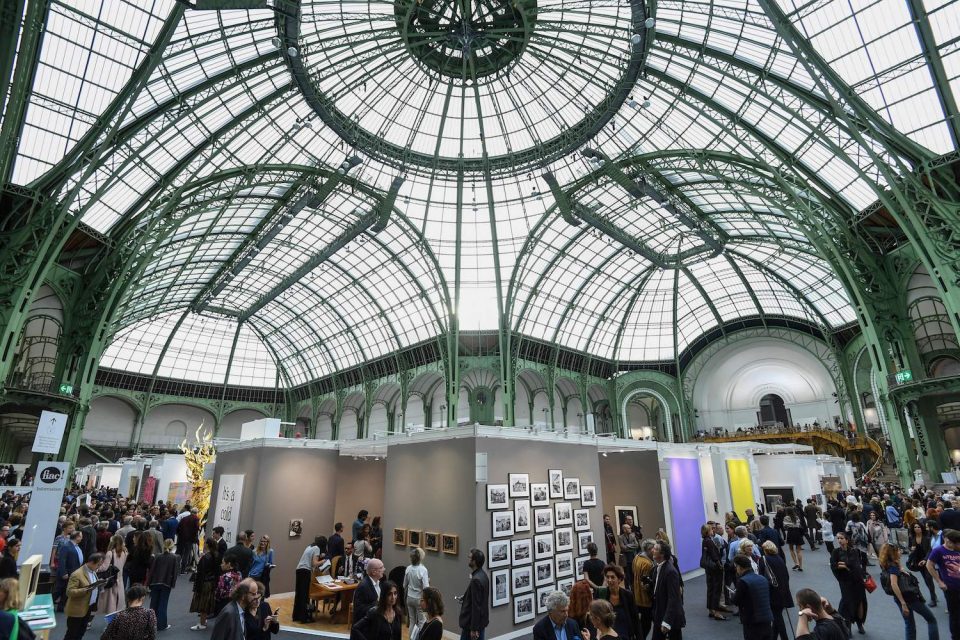 It's a real clap of thunder, even an earthquake that has just shaken the whole French contemporary art scene. After 47 years of developing and surveying the contemporary art market in Paris, the FIAC that we thought unbeatable in terms of both its importance and its success, lost the RMN-Grand Palais's call for projects in favor of the international contemporary art fair: Art Basel.
Already present in Basel, Hong Kong and Miami, the Swiss fair arrives in Paris and takes the historic niche of the FIAC in October at the Grand Palais. Having become over the years THE unmissable event for contemporary art in France, Art Basel will be its guardian for 7 years.
The incomprehension and amazement of the organizers of the FIAC is obvious and it is the entire Parisian and even French artistic scene, which is in turmoil and wonders what its place will be in this new configuration. Indeed, only the major Parisian galleries were present at the fairs in Basel, Hong Kong or Miami, where smaller galleries or from the provinces found their place at the FIAC.
After having already announced a merger of the management of the FIAC with that of the Paris Photo fair, which both depend on the RX group, it would seem that this new announcement is the final blow to the FIAC.
So what place will Art Basel give to emerging/French/Parisian galleries & artists? Will it bring new life to this French market or will it allow foreign art galleries to penetrate, or even crush, the French market? Are we going to slide towards an international smoothing of the artistic panorama or will the French cultural exception be preserved and respected?
Many questions arise for us and even if Art Basel affirms that, their will is not to create a satellite fair of Art Basel but indeed a singular fair for France, we will have to wait until October to form our own opinion and judge the result.
To be continued…