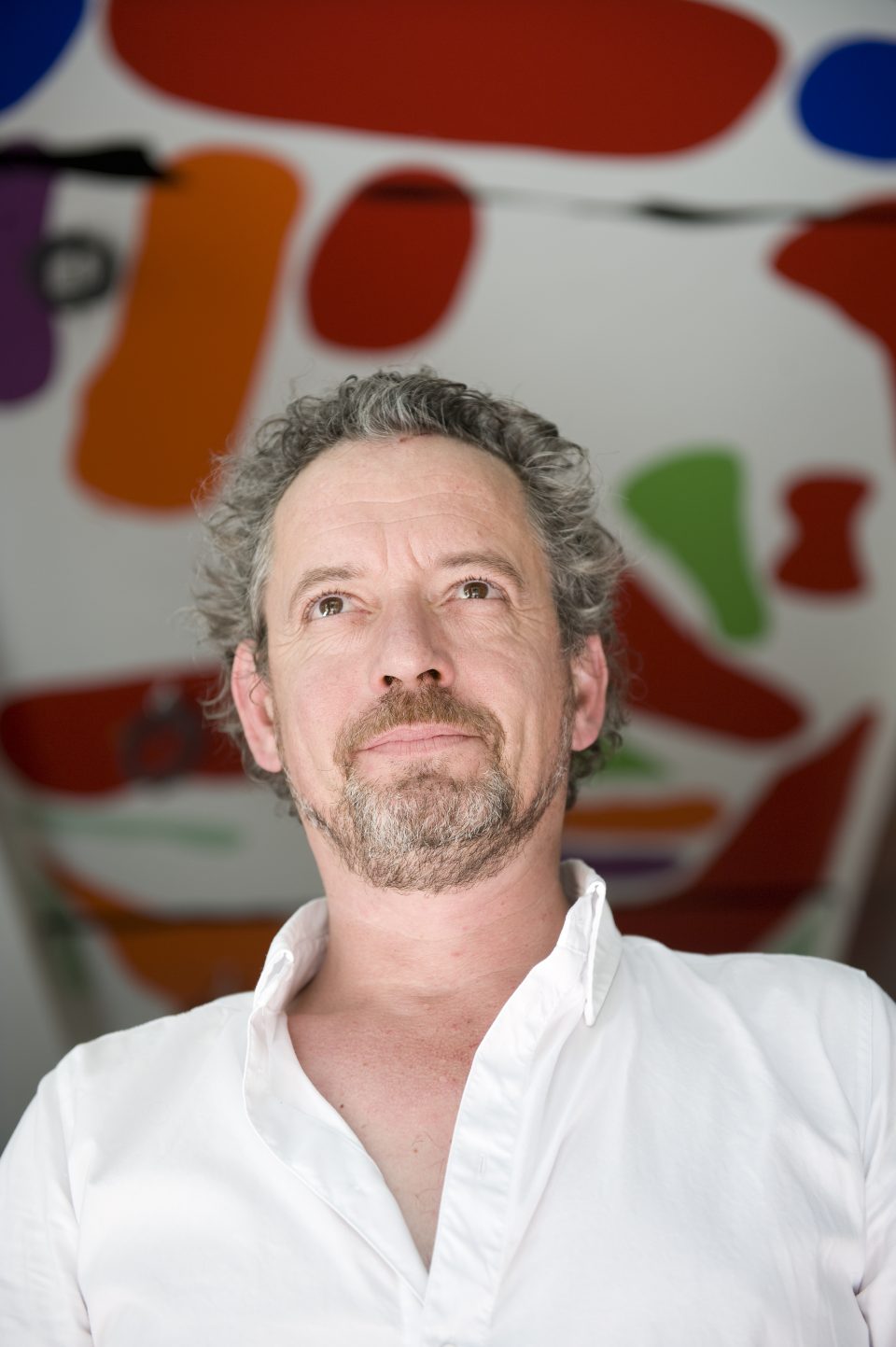 Since 1992, Stéphane Calais uses various techniques that he diverts from their usual functions. The drawing becomes monumental, the sculpture fragile, the painting seemingly casual. His work saves from forms indifference, disavowed aesthetics: illustrations, kitsch objects, humoristic drawings, discarded objects and others are manipulated, transformed until their essence of fetish arises. He doesn't describe a reality of surface but restores on the contrary an aura to the visible one. K.L. in "Temperament and characters by sex", VillaRrose Publishing, 2007.

His work :
"Un Jardin à la Française (A French Garden)", 2010, mural fresco
A mural painting proposal by Stéphane Calais for the six central boxes of the Royal Monceau Paris restaurant.
The Royal Monceau is THE French palace, a permanent luxury theater where the "decor", architecture and design of Philippe Starck, handle stories and history. "Un Jardin à la Française " is a perspective that continues and emphasizes the destiny and future of the palace. Nestled in the six central boxes of the restaurant, the mural wants to bring the look and the steps towards the hearth, the open kitchen of the restaurant. "Un Jardin à la Française " leads and invites to the show. Each box has its own identity but subject to a set, itself in keeping with the architecture of the prestigious place. The black lines emphasize and draw, the colors from cold to warm, from far to near, play the traffic from one point to another while being in agreement with the tones of the architecture and overall design of the restaurant. "Un Jardin à la Française " wants to be light and rigorous, orderly and abundant, rich in sum.