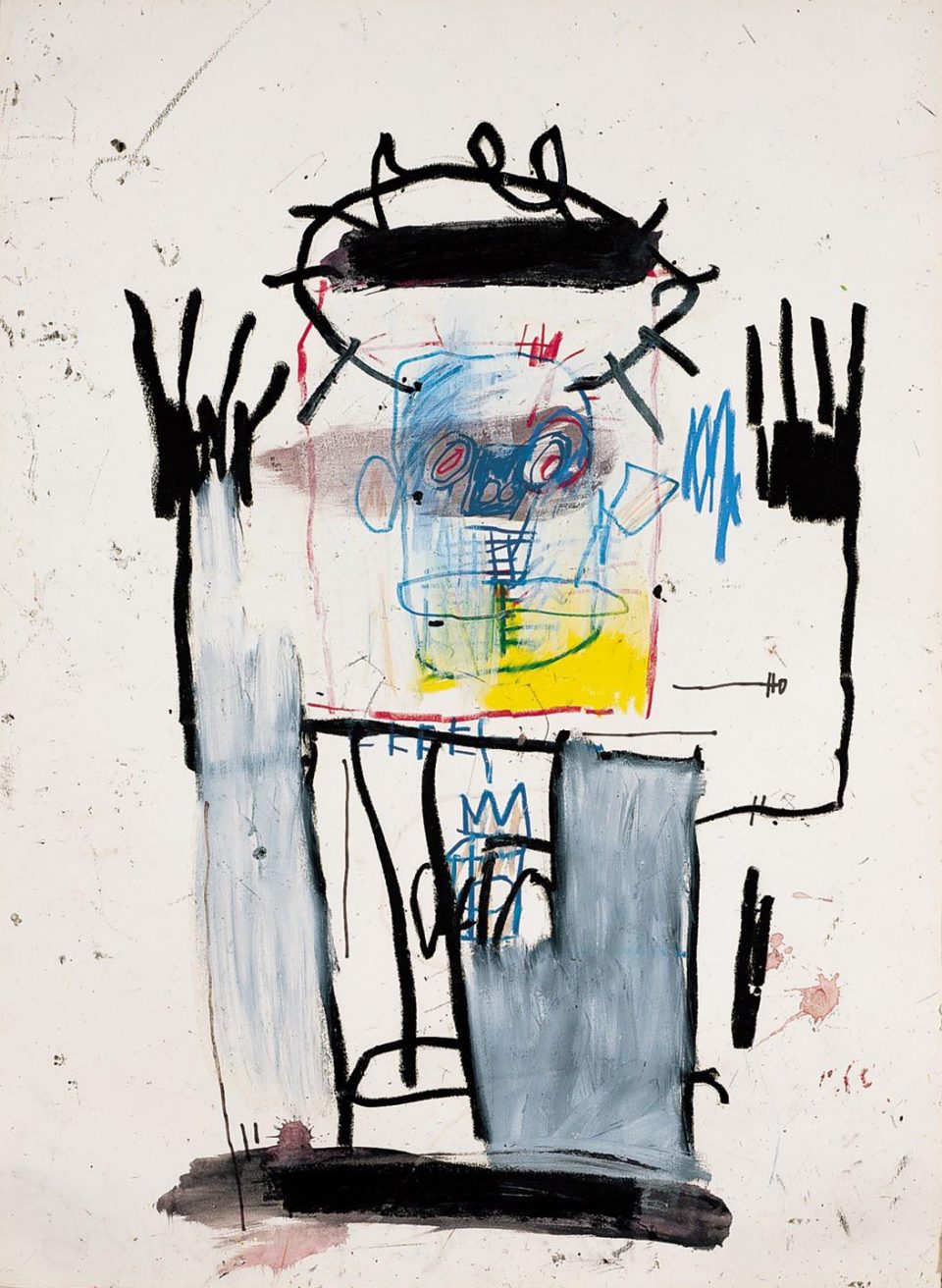 50 artworks by Jean-Michel Basquiat were chosen by our curator Hervé Mikaeloff in the Enrico Navarra gallery's collection of drawings for the inauguration of the Art District, the contemporary art gallery of the hotel.
JEAN MICHEL BASQUIAT, 1960, Brooklyn – 1988, New York
Jean-Michel Basquiat is a major painter of the 80s and an emblematic figure of free figuration, he has everything to become a myth: artist of Haitian and Puerto Rican origin, he knows an explosive career, consumes his life and dies prematurely at 27 years of an overdose.
He makes himself known by his Graffiti, both humorous and enigmatic phrases that he writes on the walls of Soho and signs under the pseudonym SAMO (Same Old Shit).
Then he storms into the international art market. He was the first black artist to really win on the international art scene.
Friend and collaborator of Andy Wahrol, he quickly became one of the most prominent artists. He collaborates with gallerists and merchants such as Tony Shafrazi, Larry Gagosian, Jeffrey Deitch and especially Annina Nosei, who was the first to have discovered on the street.
His works show an inner strength with violent writing, wild and elemental signs.
A poet of the fragment, he creates vast collages in which images, signs and words collide. He paints the history of black people, jazz and jazzmen whom he reveres, the urban realities and the human body. Death is omnipresent in his work, like an omen.
Jean-Michel Basquiat will mark by his style the revival of the New York art scene of the 80s.
Inaugurated on October 21st, the exhibition JEAN MICHEL BASQUIAT WORKS ON PAPER will be presented at the Art District of Le Royal Monceau until November 30th, 2010.