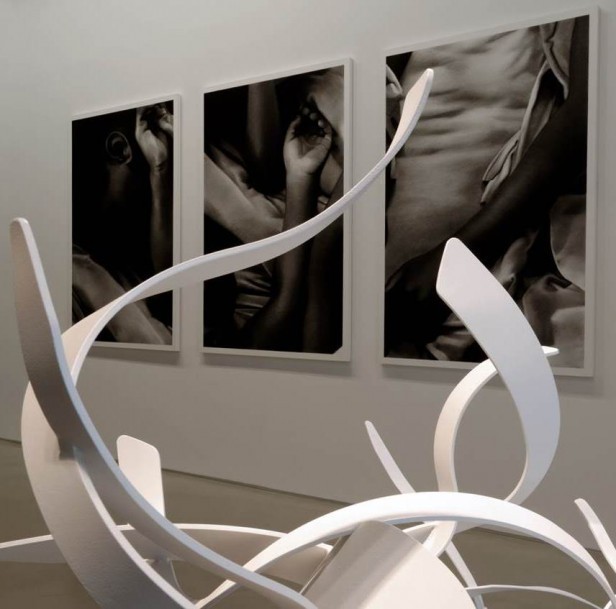 The Art District gallery of Le Royal Monceau – Raffles Paris presents until October 31st, 2015 a fresh perspective by putting in dialogue the work of two artists working in different mediums, metal and paper for a thought on black and white.
Subject of much debate, some consider black and white as colors in opposition or as non-colors. Some artists have even taken one of the two colors as main object of their pictorial research like Pierre Soulages with black or Robert Ryman with white. Some historians such as Michel Pastoureau led for many years of research on color and especially the black (see Michel Pastoureau, Colors / Black: History of a color).
This exhibition which showcases hypercubes and surpercordes artworks by Benoit Lemercier and drawings in charcoal and black chalk by Valentin van der Meulen is the opportunity to realize that black is truly a color, such as white.