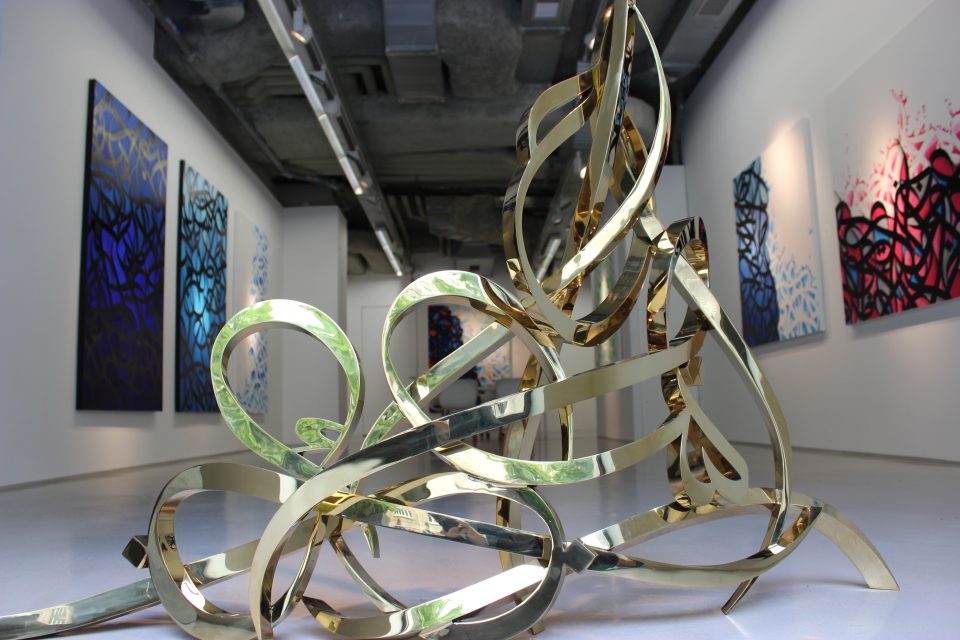 Le Royal Monceau – Raffles Paris is happy to present in the Art District gallery, a solo exhibition of the French artist eL Seed untitled "Love Paris" or the story of an artistic declaration of love.
From Urban Art, the artist & calligrapher eL Seed has paced Paris, its streets, its neighborhoods and has been able to take a poetic look at the "City of Light". So, through this exhibition, eL Seed wants to highlight Paris, its elegance and its romanticism.
Paris awakens with pleasure and delight the 5 senses of its visitors and through its architecture and its design, the Parisian spirit is found in the heart of the Royal Monceau. Like a lyrical surge, eL Seed surprises the traveler in stopover and proposes to him a true ode to love. Love of a city which for the artist is his haven of peace where he likes to gather, to recharge, to find himself.
eL Seed makes Paris the epicenter of the world, the epicenter of his world.
This artistic proposal is accompanied and supported by the texts of writers, poets and artists who for some have come to the Royal Monceau and who have made love and romance the best subject of their work. The whole is in a perfect harmony between the creation of a true artistic universe thought and wanted by eL Seed and inspired by these texts.