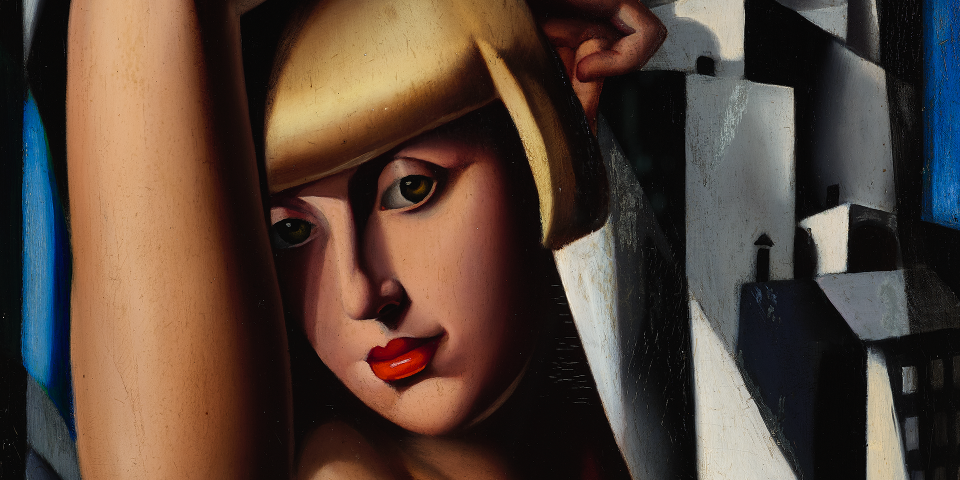 The exhibition Pioneers. Artists in the Paris of the Roaring Twenties at the Musée du Luxembourg is the opportunity to (re)discover a short period of the last century as well as women artists, today often forgotten.
The Roaring Twenties lasted only one decade (1918-1929), however this period was very important and Paris was THE place to be for all this effervescence, especially artistic. Indeed, after the end of the Great War, the world has only one wish: living. During this decade, women will succeed by obtaining a great freedom within the capital, in their art and in their life.
In Paris, women have finally access to the art schools that were previously reserved for men. At that time, many foreigners from all over European countries had immigrated to Paris, including women. They were, therefore, also able to benefit of the new Parisian freedoms. The capital was a cosmopolitan and avant-garde city, a real «cultural melting pot». Women artists have benefited of this trend and were able to improve their knowledge in art schools, meet with avant-garde artists before going back home and propagate what they had seen and acquired during their Parisian journey, especially modernity.
Painters, sculptors, photographers and film directors, women have access to all arts and are recognized for their work. The great artistic movements of the early twentieth century were greatly developed, particularly with the women.
During this exhibition, visitors will be able to discover famous works and artists, such as Sonia Delaunay or Tamara de Lempicka, and less famous artists. Some of them have never been exhibited in France.
Pioneers. Artists in the Paris of the Roaring Twenties
Musée du Luxembourg, 19 Rue de Vaugirard 75006 Paris
From March 2nd, to July 10th, 2022