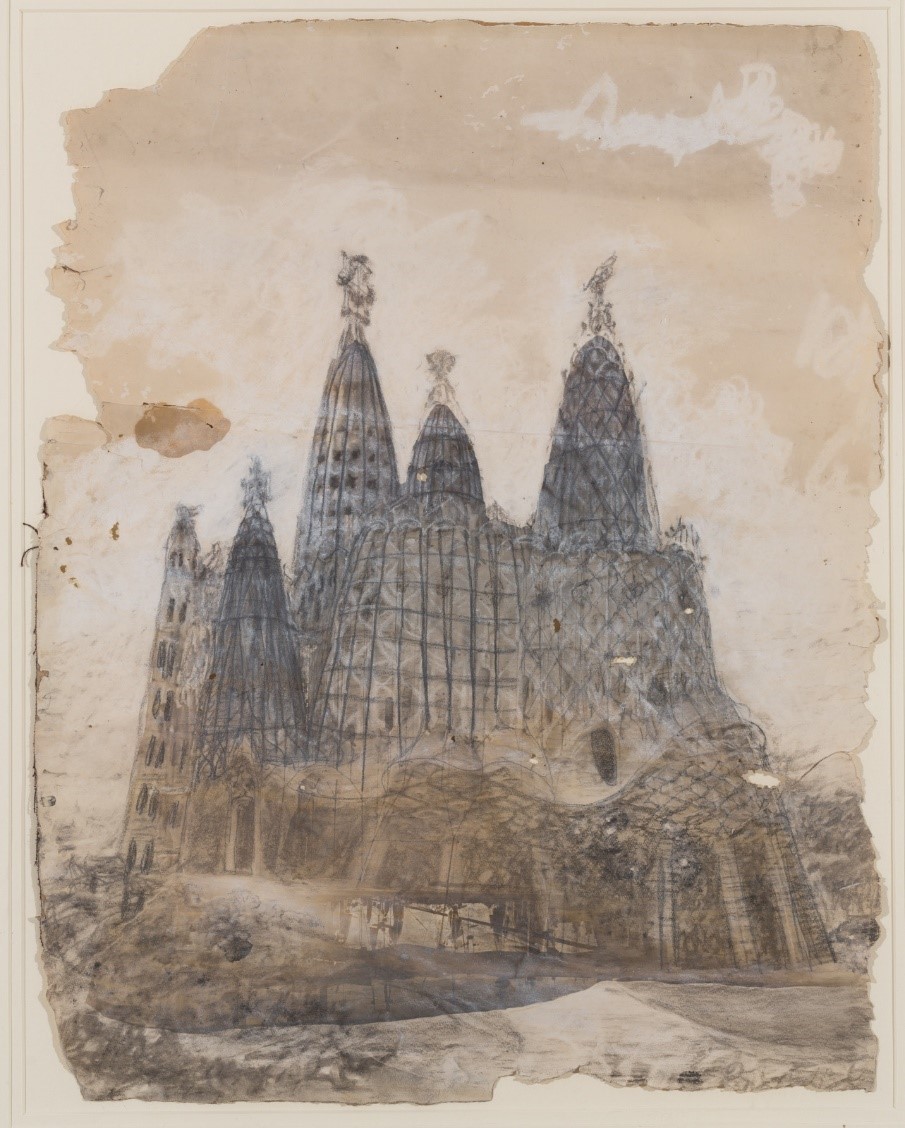 Antoni Gaudí (1852-1926) was a Catalan architect, his creations marked the architecture of the 20th century. Moreover, many of his achievements are classified as a UNESCO World Heritage Site.
His work is part of the Art Nouveau movement, whose main characteristics are sinuous lines and organic forms. The creations of this movement used various materials. Gaudí is not an exception and we find in his works, among other things, wrought iron, ceramics, glass…
Gaudí was inspired by geometry, his knowledge of ancient architecture from his studies as an architect, but he drew his inspiration from nature in particular.
«Nothing is invented, because nature has already written everything.»
The Orsay Museum has chosen to dedicate an exhibition to him and his works, in collaboration with the Museu Nacional d'Art of Catalunya in Barcelona. It had been fifty years since an exhibition was dedicated to this great architect of Art Nouveau in France.
During this exhibition, visitors will be able to penetrate the heart of the architect's world thanks to numerous drawings, photographs and models of his creations. It will be an opportunity to discover the urban hotels, parks, palaces and churches designed by Gaudí. In addition, several pieces of furniture will be presented. Some of these sets have not yet been exhibited in France.
His major work, the unfinished Sagrada Família, is not excluded from this beautiful exhibition. Indeed, a part is devoted to the explanations of the genesis and the construction of this titanic project.
The theme of this exhibition, allowing visitors to discover Gaudí's work and his creative process, will be through the presentation of his workshop, his collaborators and his working techniques.
Gaudí
Orsay Museum, Esplanade Valéry Giscard d'Estaing 75007 Paris
From April 12th to July 17th, 2022