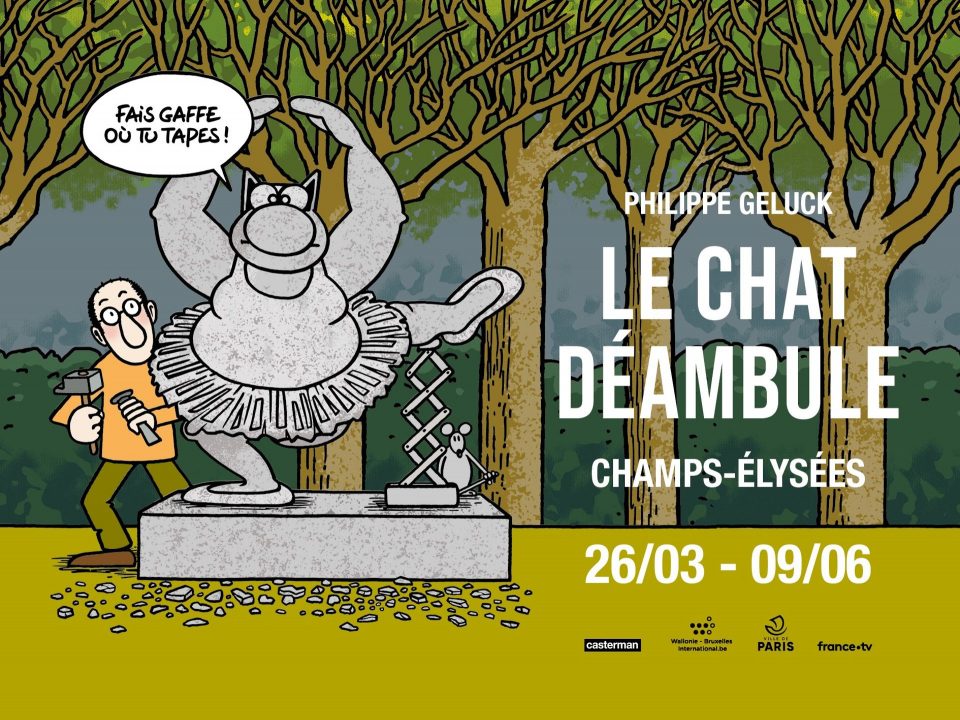 If the cultural venues have just reopened, their sanitary protocol does not yet allow them to welcome as many visitors as they would like, so what if all the reservations are already full? Don't panic, open-air exhibitions do not have this reservation problem and allow you to fully enjoy the works while fully respecting barrier gestures. Plus, the kids love it and the weather is great. With the exhibition of Philippe Geluck's Cat, young and old will be served.
Do we still have to present the Cat? Character created by the Belgian designer, Philippe Geluck, 38 years ago now, while good-natured with his generous curves and quirky humor, he enlightens us on our time and its absurdities.
For this exhibition, Geluck tackled the monumental by transposing his drawings into bronze sculptures nearly 3 meters high with the help of his fellow colleague François Deboucq. Following on from the exhibition "Le Chat s'expose" in 2003, and the comic strip "L'Art et le Chat" published in 2016, Geluck succeeded in bringing humorous comics into the contemporary art world of brilliantly and allows us to revise our knowledge of Art history.
Take advantage of your newfound freedom to walk down the most beautiful avenue in the world and see this big cat, sometimes a muse, sometimes an artist, bringing you a little "surrealist poetry" with his 20 sculptures. They will then go on tour throughout France in the early stages of the inauguration scheduled for 2024 of the "Musée du Chat et du Dessin d'Humour" in Brussels.
To complete your visit, the Huberty & Breyne art gallery is presenting "Le Chat à Matignon" until June 12. And for children, the Musée en Herbe offers fun walks with a family treasure hunt.
Le Chat Déambule
10 avenue des Champs-Elysées
Le Chat à Matignon
Galerie Huberty & Breyne, 36 avenue Matignon 75008 Paris
Family treasure hunt
Le Musée en Herbe