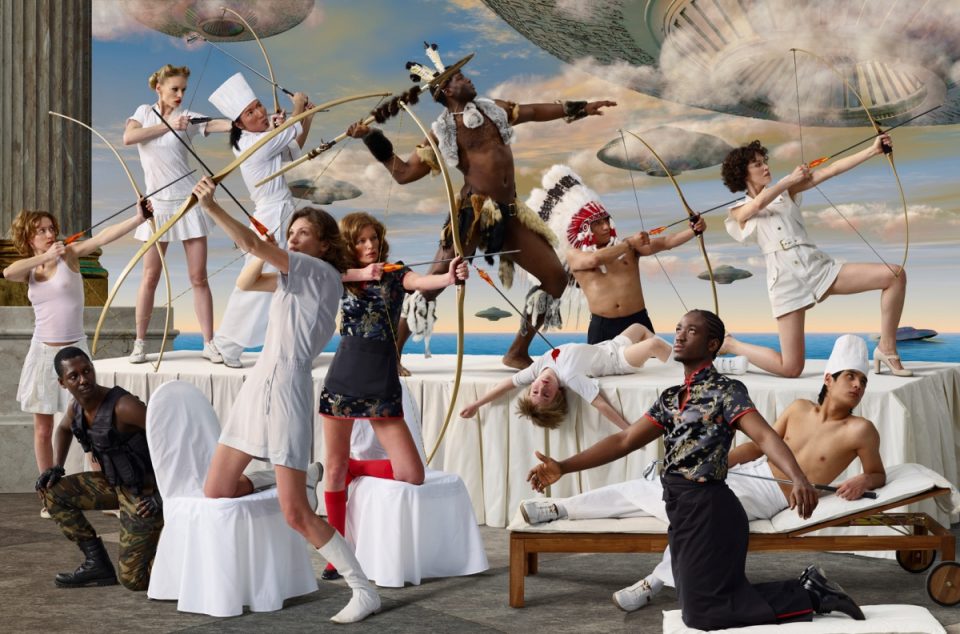 In 2011, Le Royal Monceau – Raffles Paris celebrates in its own way the tradition of artistic exchanges between France and Russia by inviting the group of Russian artists AES + F. This exhibition is the first in the definitive space of the Art District, the Royal Monceau gallery dedicated to contemporary art.
Starting Wednesday, May 11, Le Royal Monceau – Raffles Paris will present in the Art District a series of photographs made by AES + F around the theme of the "Feast of Trimalcion". This exhibition of the collective of four Muscovite artists, unseen in France, comes from the project initiated in 2009 "The Feast of Trimalchio" inspired by the famous episode of the Satiricon of Petronius.
In addition to these "Allegories", a series of 8 large-format photographs, the Katara Cinema will screen the film of the initial project hailed at the 53rd Venice Bienniale. Finally, visitors will be able to discover 18 snapshots made for the 2 portfolios of the project. This journey in images will lead to La Librairie des Arts, which will present the latest editions created by AES + F, as well as their published catalog on the occasion of the important exhibition devoted to them by the Garage Center for Contemporary Culture in Moscow.
This event illustrates once again (after the exhibition Basquiat, commissions to contemporary artists, the private collection of Le Royal Monceau, the Royal Monceau Competition for photography …) the will of Le Royal Monceau – Raffles Paris to register sustainably in the Parisian artistic and cultural landscape and to become a place of exchanges and meetings, open to artists listening to the world in which we live.