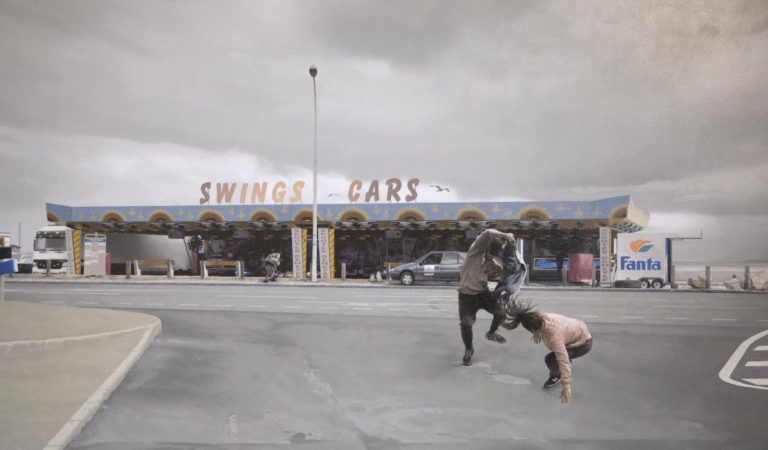 In the continuity of his first personal exhibition in New York (where the artist currently lives) organized on the invitation of the French Institute Alliance Française (FIAF), the young and talented Guillaume Bresson exhibits at Obadia Gallery his latest creations until June 29th.
This is an opportunity for the Parisian public to discover his process of creation through paintings revealing different stages: here, a large format canvas with spectacular hyperrealism; there, a preparatory canvas with very detailed close-ups; or here, a canvas still showing the lines of perspective or voids so intense.
Whether miniature versions, details or the final paintings, it is possible to feel this same force and poetry, this sensitivity and brutality, in these scenes of urban or domestic violence that are like suspended, frozen, seized by the painter in this fateful moment, just before the change to pain, or the irreparable is committed. The shot is ready to be hit but it seems that we can still backtrack.
Guillaume Bresson, at only 37 years old and strong of his pictorial knowledge, speaks to us of love and hatred and shows us bodies that collide with the power of a Courbet. Do not miss this rising star of contemporary French art that reconciles us with figurative painting and will undoubtedly still talk about him.