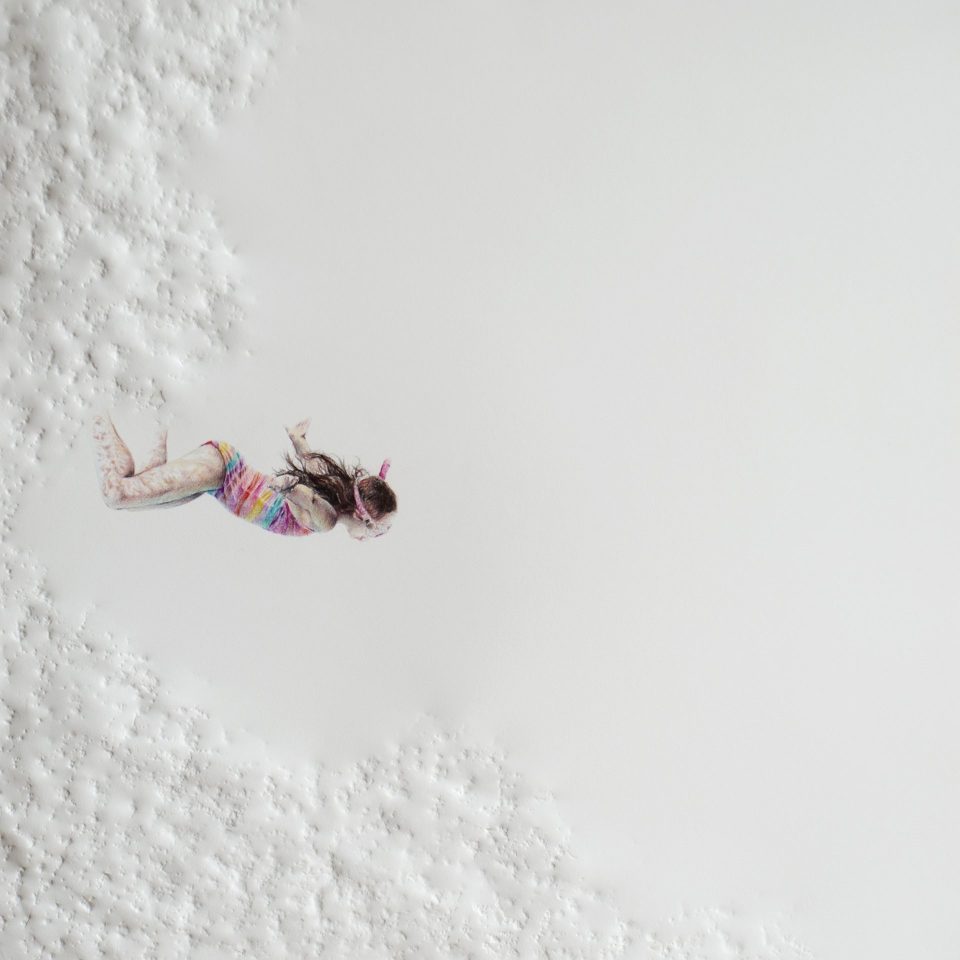 That's it, spring is here! No more winter cocooning, it's time to go out and make new discoveries!
To help you, the contemporary art fairs are back to start with Drawing Now, the contemporary drawing fair that takes place at Carreau du Temple, in the heart of the Marais.
For its thirteenth edition, the fair brought together 71 international galleries with 300 artists by creating three defined areas: the General sector on the ground floor, and on the lower level, the Insight & Process sectors. Thus, the visitor can navigate between these sectors and discover artists or projects made especially for the show.
I used the preview to make my small selection just for you.
Stefan Zsaitsitz (Galerie Sturm & Schober): borrowing a surrealist poetry, his drawings plunge us into a childish universe, which, under innocent airs are a little cruel sometimes disturbing.
Jak (Sturm & Schober Gallery): the drawing should not be an obstacle to the volume, Jak understands it well and realizes miniature drawings imprisoned in resin like mini dioramas and he plays with the space thanks to his suspension swirling.
Julien Beneyton (Galerie Eva Vautier): his portrayal of these grandmothers in front of the Beau Rivage hotel in Bandol is full of picturesque charm.
Pablo Arrazola (Adrian Ibañez Galeria): Through his hyper-realistic drawings, he plays with the textures of paper and the transition from B & W to color, to bring a touch of poetry and humor.
Joachim Bandau (Galerie Maubert): Minimalist and abstract works, the watercolors of Joachim Bandau are soft and soothing.
Nathalie Elemento (Galerie Maubert): from Braille writing, Nathalie Elemento creates a stroll in the space of the sheet of paper that can also be reproduced in the surrounding space. A musicality emerges from these drawings almost reminiscent of music scores. The irony is that if he does not know the title of the work, the viewer is in a situation of disability because unable to decipher this tactile writing under glass.
Beyond these discoveries, it was also possible to find some sure values ​​like Ernest Pignon Ernest at Galerie Lelong & Co. or Lionel Sabatté at Galerie C.
So, if you too, want to be surprised by the young creation, Drawing Now is a must.
Carreau du Temple, 4 rue Eugène Spuller 75003 Paris