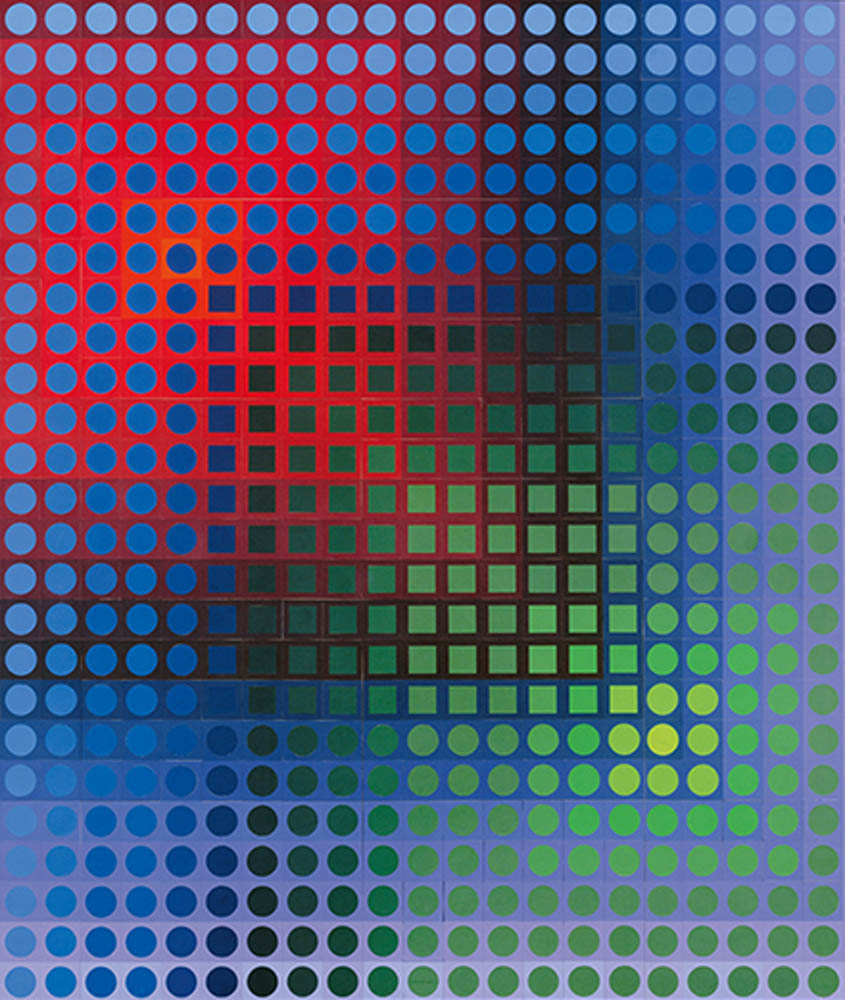 There are exhibitions that we know even before their inauguration that they will be unavoidable, the exhibition Vasarely at the Center Pompidou is one of them.
He invaded our daily life in the seventies by democratizing art. Here wallpaper, there the wall of the station Montparnasse or the logo of the French car brand Renault … even the iconic David Bowie called on him for the creation of the cover of his vinyl – soundtrack original of the Apollo 11 lunar landing on the BBC – "Space Oddity".
Emblematic figure of Op art, movement created in the sixties, Victor Vasarely knew how to play with our perceptions of shapes and space by inventing his own graphic vocabulary.
This exhibition allows us to plunge back into his psychedelic world, without moderation!
To see until May 6th.