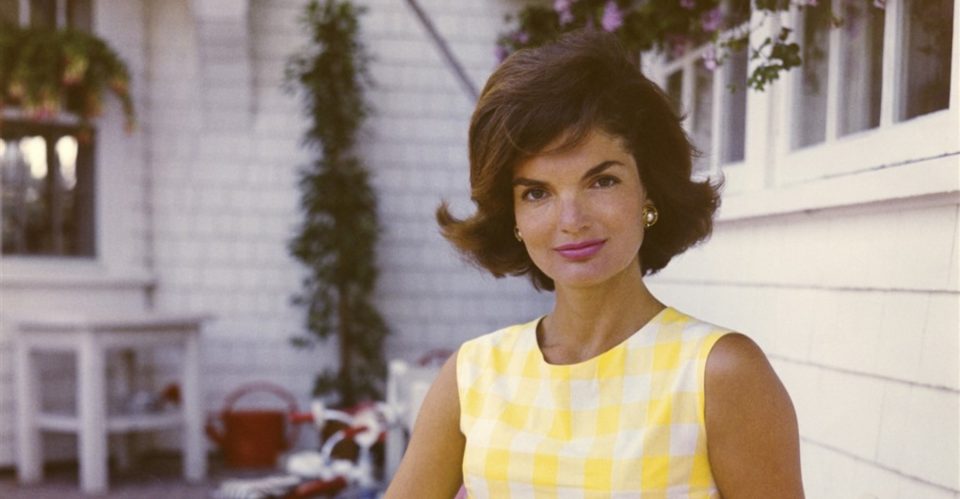 At the beginning of last July, the Joseph gallery in the Marais put in the spotlight a photographic exhibition on the woman who accompanied John Fitzgerald Kennedy for ten years: Jacqueline Lee Bouvier nicknamed "Jackie"! From the model little girl from the affluent New York class to the First Lady of the United States she will become, the exhibition traces the incredible fate of this exceptional woman through hundreds of photographs.
The Jackie and John story begins in May 1952 around a dinner at the home of journalist Charles Bartlett, a mutual friend. Jackie is young, beautiful, extremely cultured and well born. John, a young candidate for the Massachusetts Senate, will immediately fall under his spell and confess that he has never met such a woman. They married the following year in 1953 in Newport with over 800 guests by their side.
Their married life will unfortunately not be a long quiet river. John is indeed known for his many infidelities, especially the one with Hollywood actress Marilyn Monroe. Jackie will pretend to see nothing but will suffer a lot. She will also be affected by the loss of two of her children, one stillborn, the other who will lose his life two days after birth. The couple will however have two other children, Caroline Bouvier Kennedy and John Fitzgerald Kennedy Junior alias "John John".
John Kennedy would run in the 1960 presidential election, and Jackie would follow him on his business trips. Pregnant with John John, she will eventually give up travel but will continue to support her husband by writing weekly articles in a newspaper and giving interviews on TV in several languages. (Jackie was fluent in English, French, Spanish and Italian.) John would win the election and be sworn in on January 20, 1961.
The Kennedy couple will bring a breath of newness and youth to the White House. Indeed, Jackie passionate about art and poetry will initiate the creation of a committee of fine arts at the White House and undertake a new interior decoration of the latter. Thanks to her, painters, poets, musicians and politicians will rub shoulders at the top of the state; art will be the center of national attention.
Jackie fulfills her role of first lady to perfection. Relatively discreet, she nevertheless seduces with her refined manners and impressive culture. It's impossible to talk about her without mentioning the universal fashion icon that she was. Today, she is still considered one of the most stylish women in the world. He is often associated with tweed skirt suits, whether Chanel models or copies (authorized at the time) made by his favorite style, Oleg Cassini.
History will forever remember the pink tweed suit she wore on November 22, 1963, during John's new presidential campaign in Dallas for potential re-election. The Kennedys drive through town in an official convertible car and are the victims of multiple gunshots, one of which will be fatal to John.
Jacky was widowed at 34 and continued her life by marrying the Greek shipowner Aristotle Onassis as a second marriage. During the last years of her life, she lived in New York alongside Maurice Tempelsman and then died of severe cancer in 1994.
Galerie Joseph
16 rue des Minimes 75003 Paris