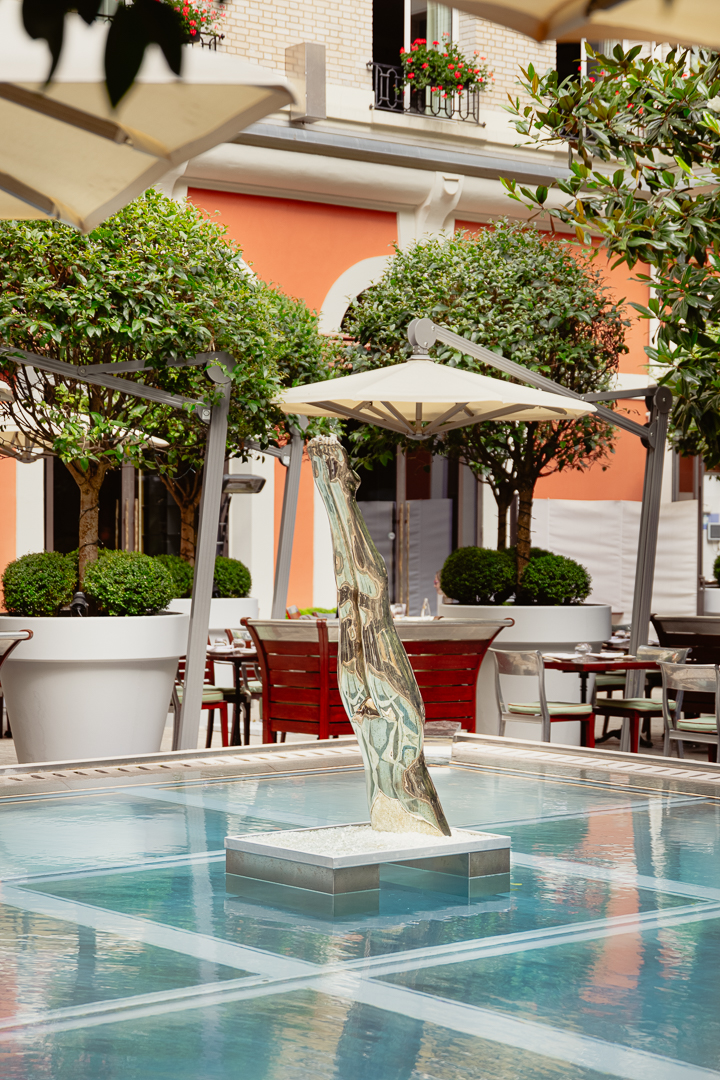 Sculpture is in his blood, stonework being a family affair. However, Mauro Corda followed classical studies in France and Spain, which allowed him to acquire, through hard work, legitimacy on the international artistic scene.
The body, he transforms it, sublimates it, like his famous contortionists. And he sometimes magnifies it with deceptive realism, making us believe that nature is really populated by Panther-Gazelle, Hippo-Rhino or even Giraffe-Deer.
Today, he invades Le Royal Monceau – Raffles Paris with his contortionists at the entrance and the Art District gallery with his personal bestiary and makes us love his chimeras.
So dive with him all summer long!