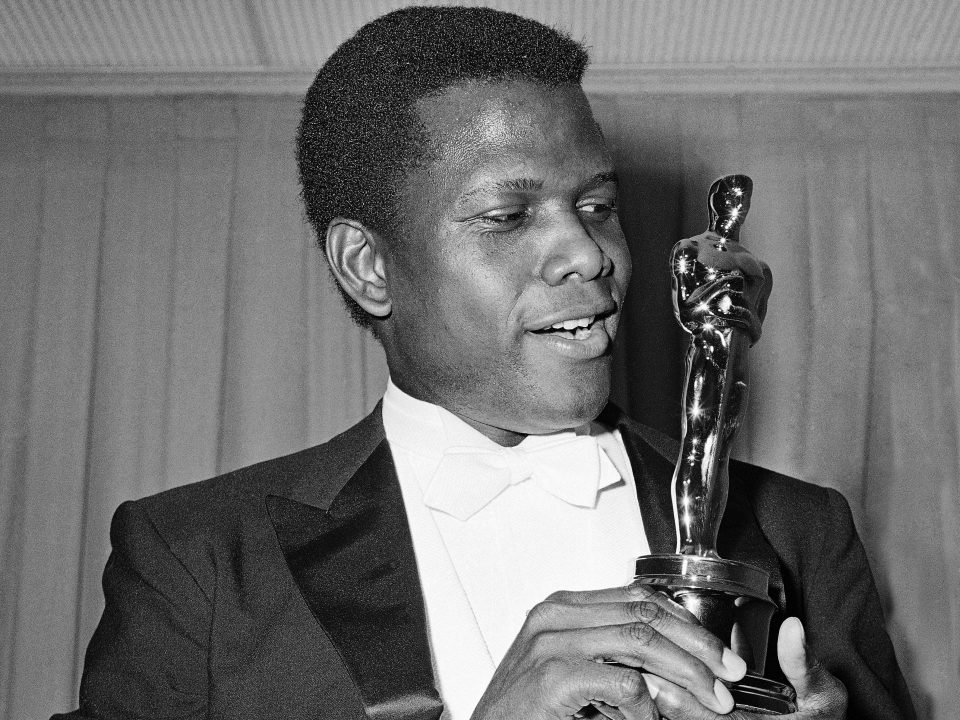 An emblematic figure of cinema and of the African-American community, Sidney Poitier, originally from the Bahamas, was the first black actor to receive in 1964 the supreme award for any actor: the Oscar for best actor for his role as Homer Smith in the film "Lilies of the fields".
Born in the United States while his mother was traveling there, he has American nationality by birthright. However, he spent his first 15 years on Cat Island in the Bahamas in his parents' village. In the hope of scaring him away from crime, his parents send him to Miami to join his brother. Sidney Poitier was then confronted with the segregationist America of the 1940s. He therefore left the South at the age of 16 for progressive New York where, after having worked odd food jobs, he ended up joining the American Negro Theater, thanks to months of work. A casting director spotted him quickly and he landed a small role on Broadway.
He obtained his first film role at the end of the 1940s and it was the 1950s that saw his career develop. Nominated for the first time at the Oscars in 1958 for his role in "The Defiant Ones", he had to wait until 1964 to obtain this coveted award.
It is certainly no coincidence that Sidney Poitier ended up being recognized for his talent in this year of 1964, because it is also the year of the adoption of the "Civil Rights Act", federal law having allowed the prohibition of segregative laws & regulations throughout the United States. He was an activist in the American Civil Rights Movement alongside Rosa Parks, Malcolm X, Martin Luther King and many others, Sidney Poitier contributed to the advancement of the rights of African Americans and enabled their representation in the eyes of a wide international audience.
Poitier's filmography is rich and one would be tempted to recommend seeing the film for which he was awarded. However, I would like to invite you to see or see again "Blackboard jungle". Released in 1955, this movie in which he plays a young person in a poor suburb, caught up in violence whose destiny will be changed thanks to the arrival of a young full-fledged teacher that will restore optimism to his resigning colleagues and a glimmer of hope to these disillusioned students. An avant-garde film for its time, it not only shows that education can help young people to emancipate themselves and extricate themselves from their condition, but it is also the first film to put rock'n'roll in the soundtrack with "Rock Around the Clock" by Bill Haley and his Comets.
Sidney Poitier left us on January 6th, 2022 and leaves behind a rich filmography, reflecting an era.
Of course, some will say that his roles written and filmed by white people were somewhat stereotyped. But he knew how to choose them and get the best out of them in order to move the lines, a militant act if there ever was one in an America where the right to voting or even the right to choose one's seat on a bus was not an option for a person of color in certain states.