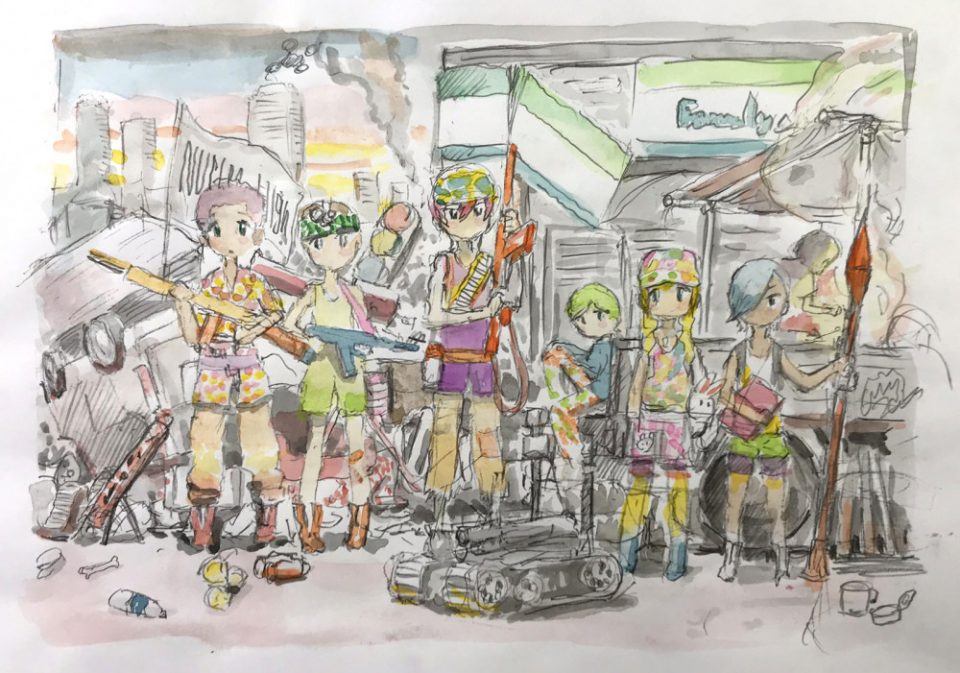 On July 10, the National Museum of Asian Arts – Guimet, inaugurated in its Rotunda located on the 4th floor of the building, an exhibition or rather an immersive installation of the Japanese neo-pop artist, Mr., curated by the recording artsist / producer / songwriter, Pharrell Williams.
True carte blanche given to the two artists, this exhibition brings together a set of drawings, paintings, sculptures and videos, in the form of an installation in which the visitor plunges without restraint.
After 5 years of reflection and work, the duo presents another vision of the world from a simple postulate: What if in all the chaos that our society, its leaders and adults are leaving to future generations, the children took power … what would happen? This vision of the world is at once hard, critical, and full of positivity, hope. A hope borne by future generations, our children who can still save the world.
Pharrell Williams, best known for his career in the music inductry, is also a fashion designer, entrepreneur and philanthropist. When he discovered the work of Mr., an artist known for his kawaii style, came out of the shadow of Takashi Murakami and his movement Superflat, he fell in love immediately and it seemed obvious to him that one day he would work with him. With the complicity of their common gallery owner, Emmanuel Perrotin, a collaboration took place.
Aware that, in the United States in particular, arms and violence were glorified, and marked by the appalling and fascinating vision of child soldiers in Africa, Pharrell Williams found in Mr. the ability to transcribe in a poetic, colorful and optimistic way, this "call to action" addressed to the great leaders of this world, and deliver this universal message that can make us all think: We are ravaging our planet with problems of poverty, ecological, political … but there is still time to act and if we do not do it, our children will do it for us!
"A Call to Action" – carte blanche to Mr. and Pharrell Williams
Exhibition from July 10 to September 23
Musée Guimet, 6 place d'Iéna 75116 Paris